TR505 FM broadcast transmitter support TF card player USB sound card input
Display OLED screen
Only
882
left in stock - order soon.

Long range FM broadcat transmitter

FM transmitter applications
Professional broadcasting, Museums, Tourist Attractions, Zoos & Theme Parks, Cruise Ships & Buses, Schools, Meetings&Lectures, Employee&Dealers Training, Hotels and Resorts, Educational Institutions, Theaters, Governmental Agencies
Real FM Broadcast Station
FM transmitter +Power + Telescopic antenna + Audio line
OLED display
180-degree wide field of vision
High contrast
Frequency range: 88~108 MHz
Frequency step: 100Khz
Frequency response: 50Hz~15000Hz
Antenna connector type: TNC
200 x 150 x 58mm size, 950g weight FM transmitter
FM long-range transmitter
The motherboard is adopted by next-generation integrated NC FM stereo radio transmitter chip, built-in PLL frequency, and high power which supports long distance.
FM radio station broadcast crystal sound quality
Comes with TF card player, support lossless format FLAC/WAV, TF card playback, support to display song name, sound mode, cycle mode settings
Support USB sound card input, to avoid the interference of audio line input; Support dynamic microphone, reverb, delay parameter settings Support reader mode, insert the data cable to connect the computer, you can directly edit the TF card inserted in the machine
PC control
Connect to the computer via Micro USB, plus the supporting intelligent broadcast software to realize a variety of intelligent unattended broadcasts, regular fixed-frequency playback of specified audio and document broadcasts, etc.
Looking to set up a small radio broadcast station for churches, this Fm Transmitter works perfectly.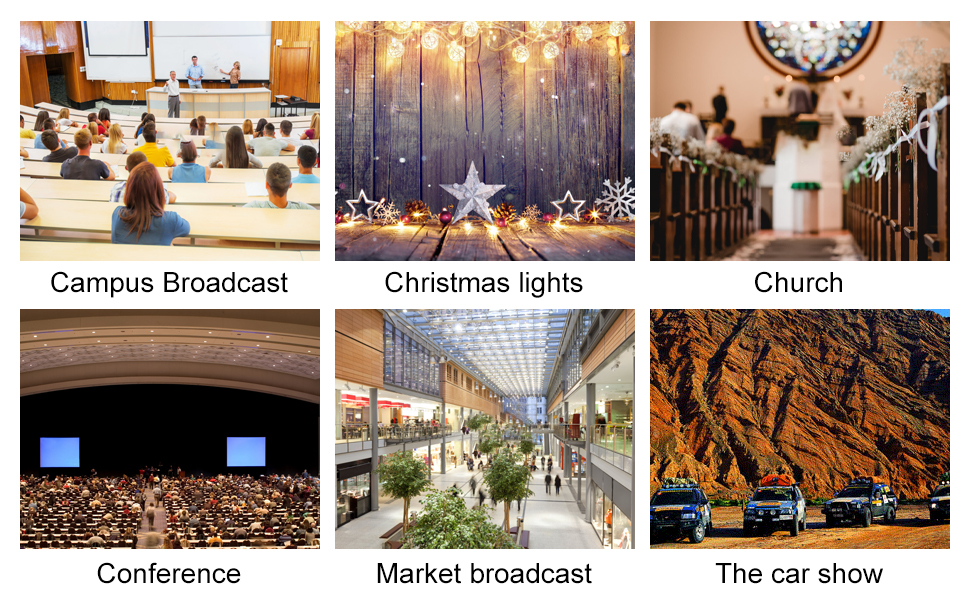 Please fill in your procurement needs and contact information
FM Transmitter Specifications:
Audio distortion 0.3%
Antenna connector type TNC
Input Voltage 100~240V 50/60Hz
Output Power DC 12V 5A

Package Includes:
1 x TR505 FM transmitter
1 x Power adapter
1 x Magnet sucker with 8m cable
1 x Antenna
1 x Audio cable
1 x English