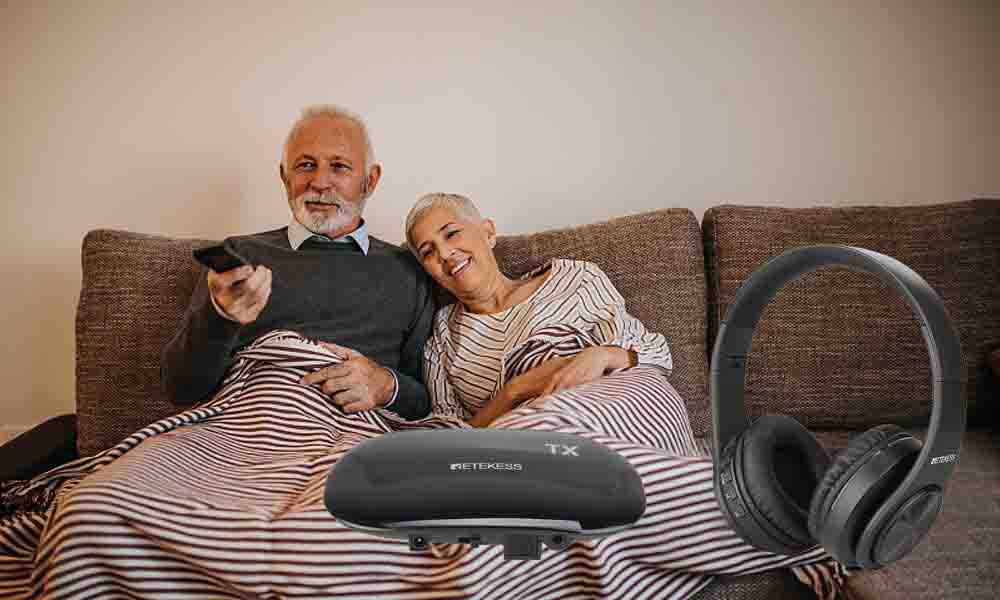 Do you have such troubles?
During the leisurely weekend, you want to enjoy your favorite TV shows or listen to music quietly. but your family members are talking in the living room. to avoid interruption, you have to turn down the volume. which leads you unable to hear Program content. When you are doing housework, you have to leave the TV and miss the wonderful content of the program. in this case, the wireless TV headset is the best solution, allowing you and your family to get a quiet environment.
Simple operation, connect the transmitter to the TV, the earphones will be paired automatically, you need to adjust the volume you want manually. you can watch the program without disturbing others.
The headset has a built-in 600 mAh rechargeable lithium battery, which can work for about 10 hours when fully charged, without worrying about power issues; if you need to talk to people while watching a program, the headset has one key mute function to avoid interference with the conversation.
Helping the middle-aged and elderly with hearing impairment
Wireless TV earphones are essential for the middle-aged and elderly with hearing impairments. They need to increase the volume when watching TV, which will cause trouble to family members and neighbors.
TA005 wireless earphone system for TV, one transmitter can connect multiple earphone receivers. you can wear headphones to watch programs with your family, and adjust the volume to their desired level without causing environmental noise.
The soft and adjustable earmuff design improves wearing comfort, stereo sound quality, and no delay in the received audio and images, bringing you a cinema-like viewing experience.
If you want a headset to watch TV, TA005 is the best choice! get it: https://bit.ly/3exHQSV
If you want to know more information, please feel free to contact us at support@retekess.com
---