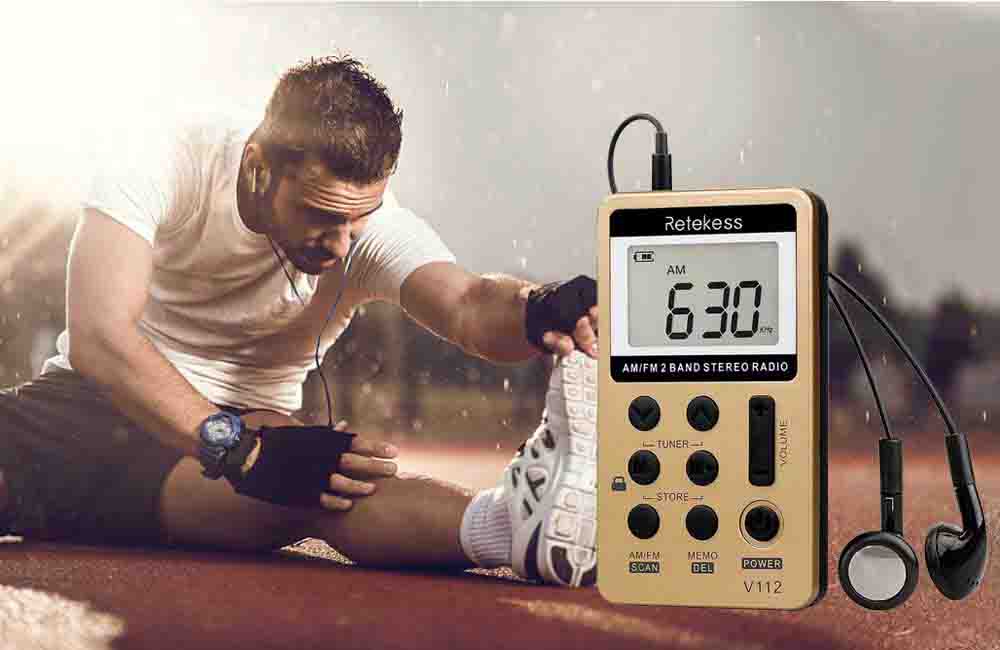 As a portable radio, the Retekess V112 AM/FM 2 band stereo radio is definitely your best choice. Support frequency band: FM 64/87-108MHz; AM 520/522-1710KHz; 9/10KHz AM steps adjustable. You can get a better receiving effect by extending the headphone cable and enhance the received signal. (Support any headset with 3.5mm interface)
It has a size smaller than the palm of an adult and has a sophisticated and fashionable appearance. And it is available in two colors of gold and red, simple and energetic. Simple operation and 1.5 inch LCD display are also its charms. Even the elderly with poor eyesight can easily operate it for a better experience. You can preset 58 stations presets (AM 29, FM 29) to help you store the channels you like to listen to, and quickly find the channel next time. At the same time, in order to avoid misoperation, it is also equipped with a key lock function. Make your use more at ease, and you will not change the operation by accidentally touching the buttons when you put it in your pocket while running. It has 31-level volume control, which can meet your different needs in different environments. If you use a headset that supports stereo, you can also use it to listen to FM stereo broadcasts, bringing you better sound quality and experience.
In addition, V112 radio can also be used as an FM receiver with Retekess FM transmitters. With the Retekess T508 FM Transmitter, it can be used for church prayer, conference translation, etc. Used together with the Retekess FT11 portable FM transmitter, it can be applied to outdoor tour groups, factory tours, etc. (Tips: Buying the storage box can hold 50 V112 radios at the same time, making it more convenient to carry and store.)
Come and buy the Retekess V112 pocket radio and feel the wonderful experience it brings to you!
If you want to browse the different models of radios, please click here, each radio has its own special features.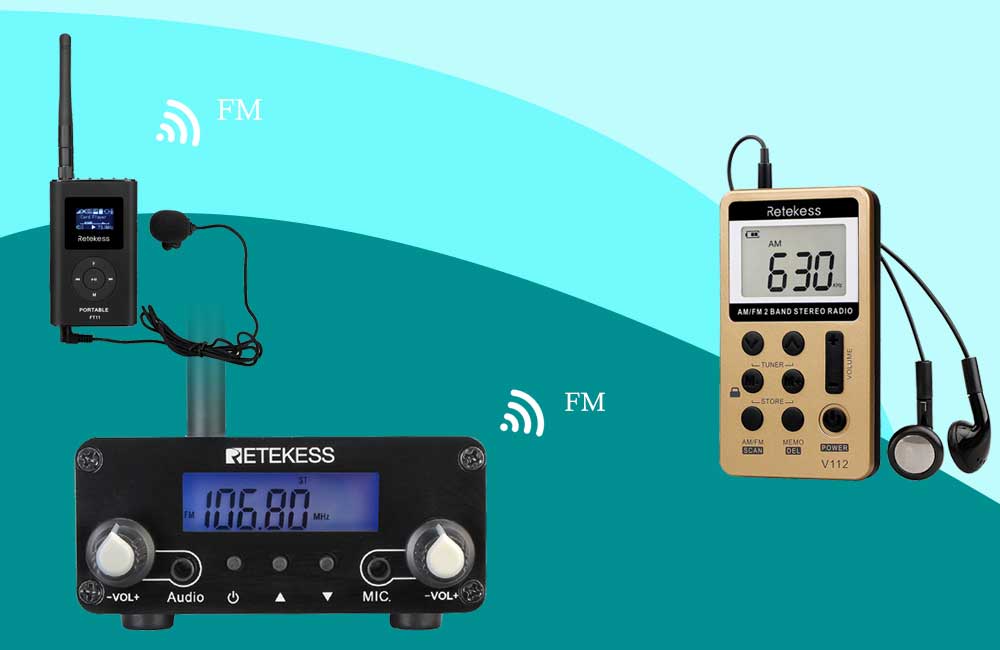 ---