What is a tour guide system?
A tour guide system is a short-range radio system used to transmit an audio message from a presenter to listeners. The presenter simply speaks into a radio microphone transmitter and the listeners use wireless lightweight receivers to hear the message.
When are tour guide systems used?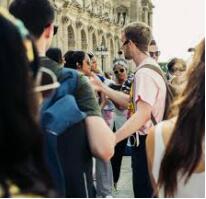 Tour guide systems are used when the normal conversation between a presenter and listeners is difficult. This could be due to distance, background noise, not wanting to disturb other people in the same environment, or when communicating with a large group. Retekess tour guide system is widely used at a hard time to keep a safe distance.
The tour guide system is very popular in the travel agency, due to that it helps the tour group overcome the background noise and the limitation of the distance between the tourists and the tour guide. Even in a noisy environment or not allowed lower speaker places, visitors can hear the clear explanation of the guide, which improves the tourist experience and save the voice for the guides. The most important thing is that the system can also enhance the image of the travel agencies.
Besides the travel agency, the wireless transmitter and receivers are also widely used in factories, churches, courts, horse Training Hall, classrooms, gyms, to do the translation and training.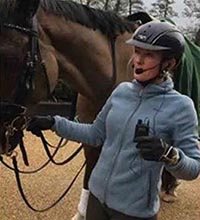 The system will help you run the business well and we only supply tour guide systems from professional audio manufacturers that meet our stringent quality and cost-of-ownership standards. We do business since 2008, and we are famous due to the unrivalled quality brands, competitive prices and reliable service.
If you want to get one system for your own business, pls email us at support@retekess.com