A wireless audio guide system for tour groups is designed to enhance the experience of tourists and visitors by providing them with clear and accurate audio information about a specific place or attraction. These systems enable visitors to enjoy their tour and explore the sights and sounds of a new place without being distracted by the surrounding noise.
How do these audio tour guide systems work?
Tour groups are equipped with a wireless audio guide system that consists of a transmitter and a set of receivers. The transmitter is usually carried by the tour guide or a person responsible for providing the audio guidance. The receiver is handed to each participant in the group who can then tune into the audio transmission.
The receiver is equipped with headphones that ensure that the audio transmission is heard clearly even in noisy areas. Visitors can adjust the volume to match their individual preferences and needs.
1. Clarity of Sound: wireless audio guide system ensures that the audio information is conveyed clearly to the listeners, regardless of the noise or distance. Users can adjust the volume of their headphones/earpieces to suit their preferences.
2. Mobility: The wireless feature of the tour guide system allows the audience members to move around freely and explore their environment while staying informed and engaged.
3. Improved tour experience: With the use of these tour headsets, visitors can enjoy a deeper and more engaging experience of the place they are touring. They can focus on the narration, sounds, and historical facts without distractions.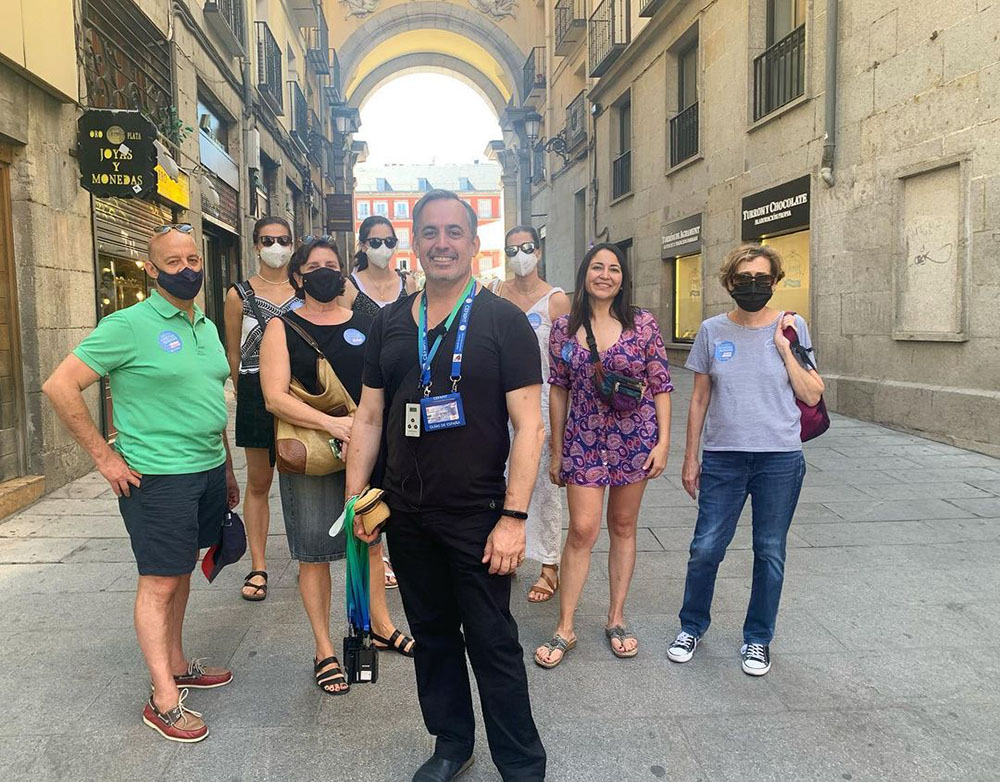 4. A personalized experience: Through the headphones, visitors have the flexibility to listen to the narration according to their own pace and preferences. This provides a more personalized experience compared to group audio tours that rely on a general timeline.
5. Comfortable and convenient: Visitors can also move freely during the tour while still being able to listen to the audio transmission. They don't have to hold the device, as it is clipped to their clothes or worn around their necks. The headphones are also lightweight and comfortable to wear.
6. Time-saving: With audio guidance, tour guides don't have to repeat instructions or narrations for each group member. This saves time, enabling quicker movement between attractions.
7. Helps visitors with hearing loss: Audio guide devices work well for visitors who may have difficulty hearing or understanding the tour guide's narration. They can focus on the audio transmission through the headphones without missing important details.
In conclusion, tour guide systems are an innovative way to enhance the tourism experience while making it more interactive. They provide a blend of entertainment and education, making it a great tool for both visitors and tour guides. This technology can help visitors explore a new destination in an engaging way while providing valuable insights into its history and culture.
Apart from this, the wireless audio guide system is also commonly used in museums, exhibitions, tours, universities, conferences, plant tours, and other events that require an audio-based explanation or narration.