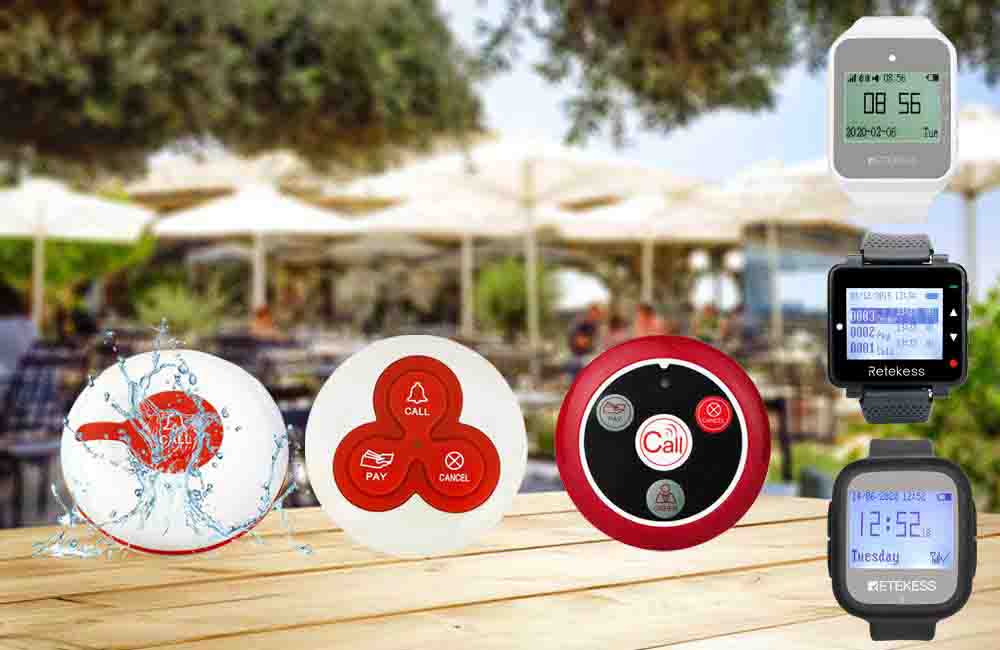 The Retekess Service Calling System is very popular in restaurants and is dedicated to improving staff efficiency and customer satisfaction.
Retekess T128, TD106, and TD108 watch receiver used in conjunction with call buttons can help the waiter establish a fast communication channel with the kitchen and dining customers at the same time. The kitchen is an environment with a lot of noise and needs to improve voice in order to communicate. And usually, there will be a certain distance between the restaurant's dining area and the kitchen. It is difficult for waiters to serve customers while paying attention to the situation in the kitchen. Retekess TD004 and TD005 call buttons can help solve this problem. They are very suitable for the kitchen to call the waiter to serve dishes, and can easily convey information to the waiter wearing the watch receiver at the push of a button. The waiter can serve the customer in time after receiving the message, avoiding the situation that the kitchen cannot contact the waiter and the meal becomes cold or the customer waits for too long.
Retekess call button can help customers find services more conveniently, and also help waiters to provide customers with orders, settlements, and other dining services more efficiently and accurately. In some restaurants, if the environment is noisy or the number of waiters is insufficient, It can be difficult for customers to call waiters. This will not only bring a bad experience to the customers but also reduce the restaurant's table turnover rate. In addition, installing a call button on the dining table can also help some shy customers seek dining services and provide customers with more humanized services.
The Retekess service calling system will help restaurants get more satisfied customers and higher profits by improving efficiency, optimizing the dining environment for customers, and reducing labor costs. Come and get the service calling system for your restaurant!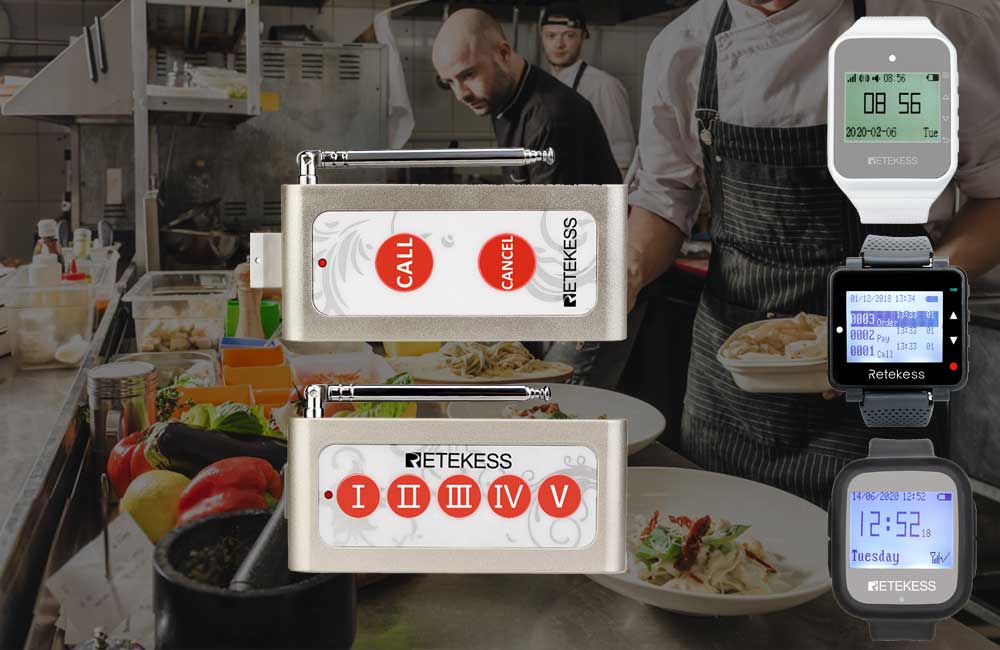 ---