There is so much to explore and experience in a museum, and museum guides are in charge of providing information about the exhibits and artifacts. However, in such a place where loud talking is prohibited, the tour guide's explanation of the cultural relics may disturb other culture lovers.
Museum audio guide equipment allows you to communicate important information to visitors directly and quietly without any loss of information while maintaining social distance, even whispered explanations can be heard clearly.
It's very easy to use, no pre-installation is required, and no time-consuming learning steps are required. The guide wears a transmitter and speaks through the transmitter's microphone, and the tourists wear a receiver and listen to the guide's voice through the receiver's earphones. In this way, even if they are far away from each other, even if the environment is a noisy environment, visitors can understand the information about cultural attractions without affecting other museum visitors, and give them a better visiting experience.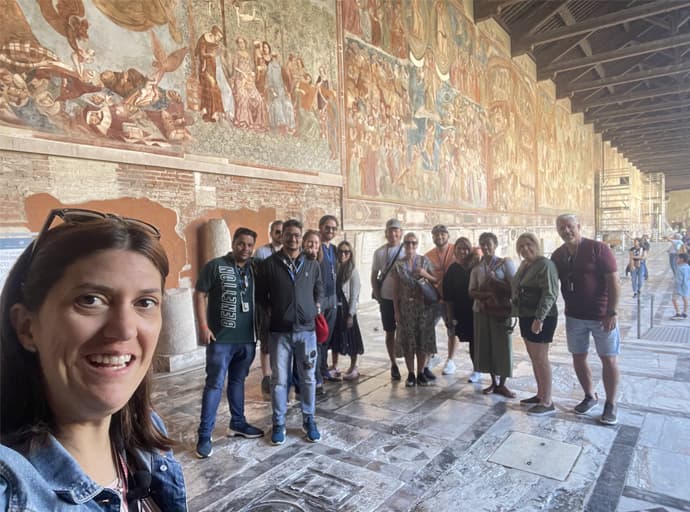 If you are looking for Museum Audio Tour Equipment, in order to ensure that it can really help you, be sure to check the following points before buying.
One-way or two-way
The one-way audio guide system only allows the tour guide to speak to the tourists, and the tourists cannot transmit their voice to the tour guide; the two-way tour guide system can allow both parties to interact, the tour guide explains the information of the exhibits to the tourists, and the tourists can also ask questions to the tour guide. Travel agencies and tour guides can be selected according to the actual situation of their own groups.
Working range
The working range of museum audio guide equipment refers to the communication range of the transmitter and receiver, which usually depends on the number of people in your tour group and how much space you want to give your tourists.
The communication range of our whisper audio system is from 50 meters to 280 meters, and there are corresponding models for each range. Generally speaking, a larger communication range will make tourists a satisfactory experience, because they don't need to be close to the guide to hear the explanation, and they can stop at the places they like.
Battery life
For equipment that works for a short time, it means that the guide needs to be charged frequently, and it cannot be applied to tours that last longer. I suggest you choose according to the tour time of your group. In addition, the Retekess tour guide system is equipped with a 16-port charging base and 32-port and 64-port charging shells, making batch charging more convenient and easy, and improving efficiency.
Accessories for radio guides
The microphone that comes with the transmitter and the headphones that come with the receiver are just accessories, but they also affect the user experience. Some guides prefer a headset microphone that picks up sound well, while others prefer a lavalier microphone that is secure and comfortable to wear. Similarly, the earphones of the receiver are also divided into single-sided ear hook earphones, headphones, and disposable in-ear earphones. Various choices allow you to choose freely according to your preferences and actual needs.
For 14 years, Retekess has been committed to providing high-quality and low-cost solutions to communication problems during museum visits, and we promise that you can receive the best quality museum audio guide equipment within your budget. If you have any needs or questions, please feel free to contact us, our customer service team will be happy to assist you.