The Covid-19 last for more than 3 years now. Which makes economists hard in the world. So all the commercial companies are reducing costs and increasing efficiency. Especially the logistics and warehouse industry. The covid-19 make online shopping more popular now. So the truck driver paging system is so essential in the logistics and warehouse industry.
As we all know, there may be many trucks arriving at one warehouse at the same time. So you need to operate which truck goes in and loads the products first, and which area they need to put the staff. So you will need to communicate with the driver in time to save time. If you call them by phone, you need to find their name and their number and talk with the driver about the situation.
But if you have the TD166 driver paging systems, you will save a lot of time. When the truck arrives, you can give them a pager and record which area they need to go to. When it is their turn, you can press the number and send messages to the pagers directly. Then the driver will clearly know where they should go.
How to send messages to the pager?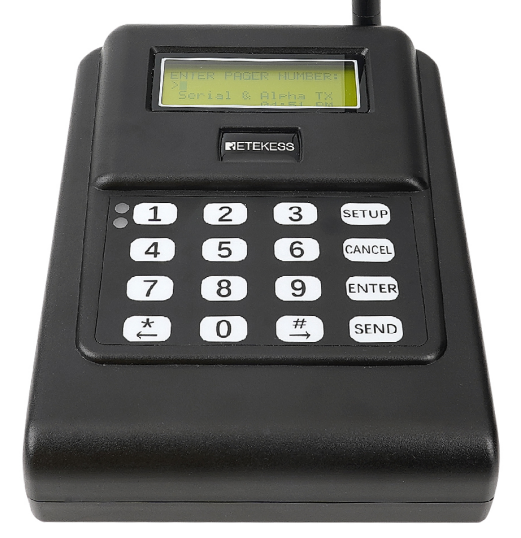 There are 2 ways, you can preset 10 messages on the 10 numbers 0-9. And you can also write the message on PC directly when you want to message the pagers. It is convenient and easy.
What other functions make the TD166 truck warehouse system special?
It has the software, and we can also customize the system for you according to your usage. Or you can develop by yourself as well.
So it is a good product for the local seller if you are selling POS systems now or you are an IT and tech company. It is a good chance to sell this product. We are glad to have you selling the truck driver paging system.
It has a good market in the warehouse and logistics industry now.
If you are interested, feel free to email us at support@retekess.com.