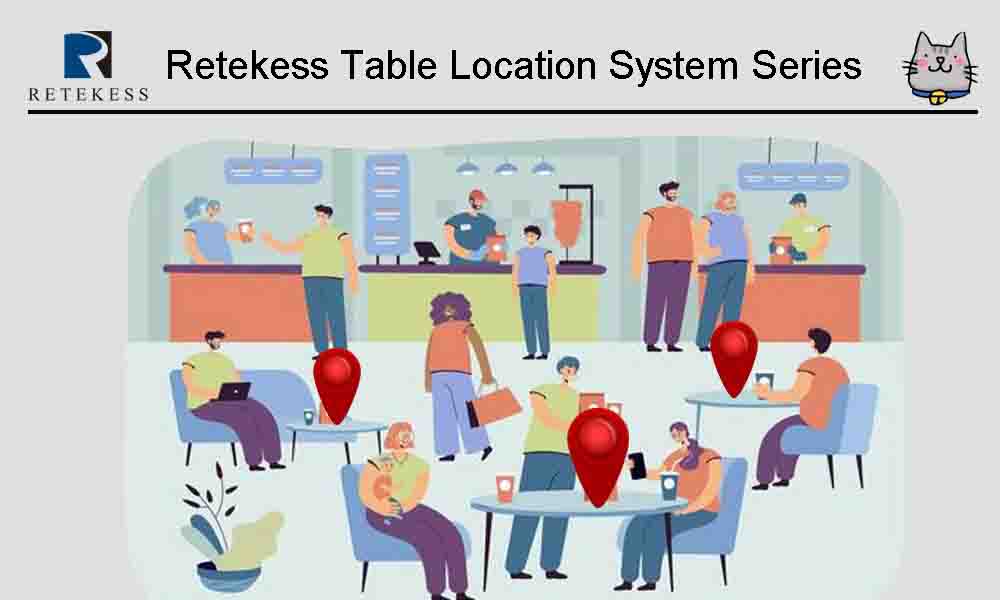 The Table Location System has been enjoying a high reputation and demand for its accuracy, efficiency, and feedback. What is the actual process of Retekess Table Location System and what are the significant advantages of Table Location System? We will explain them all below.
Workflow of Retekess Table Location System
The Retekess Table Location System works in three parts: pagers/locators/displays. The display is installed in the management area of the place of application or in an area that is easily visible to the manager. After the system is successfully installed, you can see the situation of each area from the monitor. After the customer finishes ordering, a pager is placed on the table where he/she is seated. The pager will then complete sense with the locator installed under the table and mark the table. The Table Location System works in this basic way, and after the food is prepared in the kitchen, it can be delivered precisely according to the location seen on the monitor.
Advantages of Table Location System in the market
The Table Location System is becoming more and more mature and stable. Table Location System has a precise positioning that traditional pager systems cannot do. In addition, Table Location System has changed the service mode from picking up food to delivering food, which in effect improves the psychological status of restaurant consumers and increases the possibility of consumption. Simply put, it provides a higher quality, more efficient service. The form of the market has been changing in the direction of humanization and high quality. Especially under the influence of COVID-19 in recent years, the competitive environment of restaurants has become particularly fierce. High efficiency, high-quality service is definitely a plus point for the restaurant business.
To sum up, if you also want to change a new model, change a new idea for a restaurant operation, try a new possibility for better development, you can contact us to learn more about Table Location System.
---