We had Spring and Easter sales since 14th Mar, and during that time, many people choose to order the guest paging system or tour guide system, the discount is up to 400USD. And they are happy to get the discount.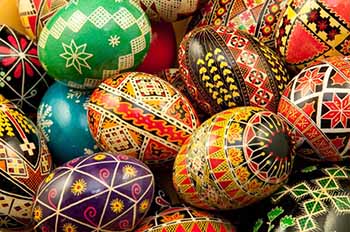 For the guest paging system, we choose TD156, TD183, TD163,TD175, T112 paging system. There are sound and slim pagers, so you can choose the best one that you prefer.
TD156 guest paging system is the most popular type of guest paging system, due to its good features, such as of range alarm, IP67 waterproof type, and long working range. Most people said that they may lose pagers during use, but for TD156. it will beep until the guest put the pagers on the charging base, so it will help the boss to save the pagers. Besides, there must be water in the restaurants, so the IP67 waterproof level will protect the pagers well. In the open area, the working range of the TD156 guest paging system can reach 800M. So it can meet most of the boss's needs. Even though there are walls in the restaurants, you can use the repeater to extend the range.
For the other models, there are also good features, such as TD183, which with 20 pages in one base, and TD175 with 16 pagers, but is very simple and light to use.
If you don't know which one is the best, pls email us back.
For the tour guide system, the T130S and T131S is the one that I want to recommend, they are the updated version of the T130 and T131, which are the most popular type. In 2023, We update the models with good features, such as one key to power off all the receivers and one of the jackets for audio. Besides, we changed the battery to the large one, which works longer than old version. If you need the tour guide system for your agency, church, classroom, and so on. You can choose T130S and T131S. Due to that, we have the promotion for the T130S and T131S, so if you need it, pls contact us before 11th Apr.
The spring and Easter offer will end until 12th Apr, pls check the items that you need.