Retekess focus on wireless communication technology for 14 more years and the T130 T131 system is the most popular type due to its crystal voice and cost-effective price. But we always take care of the feedback from the customers, so we decide to upgrade to T130 and to upgraded version retekess T130S. it will be a historic moment, which, will improve the customer experience and help their business.
let's check the details of the upgraded version Retekess T130S and T131S
Long working range
Retekess T130 is very popular, and they are widely used in many scenes, such as tour guide, training, church assistive listening, and so on. But for part of people, the T130 will not meet their needs in the long working range. So we upgrade it, for the T130S, the working range can up to 80-100M. It will be very helpful for some of the customers.
Long standby time
Retekess T130 transmitter is built-in 900mAh lithium rechargeable battery, and the standby time can be up to 12 hours, but people don't want to charge it all day. So we changed the battery of T130S to 3000mAh, and the time is up to 26 hours. For the receivers of T131S , we also changed the battery from 600mAh to 900mAh. So the using time is also longer.
2 jackets in the transmitter
In the T130 transmitter, there is only 1 jacket, so the speaker can only plug with the Mic, but some guides also want to broadcast the music. So the upgraded version retekess T130S can make it come true.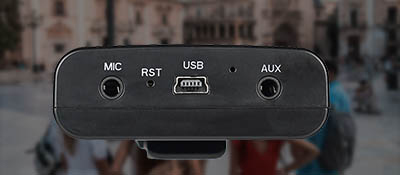 The upgraded version Retekess T130S also has other good features, such as we changed the earpiece to the universal, same frequency of transmitter and receiver so that T130. T131 and T130S T131S can work together. If you want to expand the working range of T131, you can buy one T130S. The range will be up to 80-100M.
If you want to know more about the T130S and T131S , pls feel free to contact us, and we will supply the best items.