Retekess TH103 is a security alarm sound and light system with one call button and one receiver
Call button with a string, so you can press the button or pull the string to transmit the help signal
Call button with PVC, waterproof, you can hang on the wall or stick on the wall, quite easy
The receiver ligh with 3 red LED light, it is very clear to see
You can set mute, low volume and high volume, it can reach 100 DB
One receiver pair with 20 call buttons
Only
1000
left in stock - order soon.
Retekess TH103 Security Light with Alarm Motion Sensor for Hospital Supermarket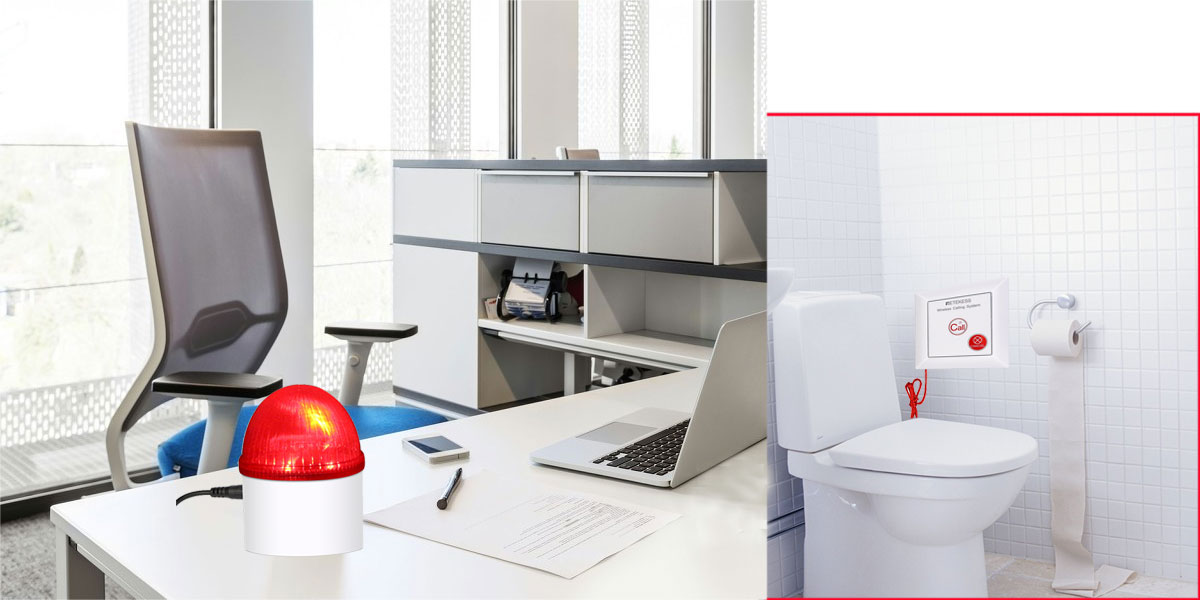 Retekess TH103 Security Light with Alarm Motion Sensor , install the receiver in the appropriate location, and when someone needs help, just press the call button or pull the rope on the pager, then the receiver will be flicker and siren. It is mainly used for emergency call alarm in homes, shops and other places. The pager can be installed in the bathroom, the bedside of the elderly, etc. The receiver can be installed in the living room, caretaker's room, etc. If someone falls in the bathroom, or when the bedridden elderly needs help, he can pull the rope, and the receiver quickly sends out an alarm, so that people in need can get help quickly.
Features:
The appearance is red and white, which is clear at a glance.

Emergency call is easy to operate, just press the button or pull the rope.

There is cancel key on the call button, you can press it to cancel.

The surface of the button is covered with PVC film, which has good waterproof performance.

A wall hanging device is designed to facilitate installation on the wall.

The receiver has three red LED lights, and the lights are dazzling when the alarm is given.

Mute, low volume and high volume modes can be set, and the maximum volume can reach 100dB.

One pager can be matched with countless receivers, and one receiver can be matched with 20 callers.
Advantages:
Call and cancel quite easy
For the TH103 light alarm system with sound, The call button with press and cancel key, and the string, you can press call or pull the string to call for help. After that you can press the cancel when you done or if you press call by accident, you can cancel it immediately. Which is very convenient.
Coverage range
TH103 can reach 80 meters inside without obstacles and two floors.
Work with other Retekess receivers and call buttons
This security alarm call button can work with watch receivers (TD108, TD106,T128) and LCD displays( T114, TD105), and the seurity alarm receiver work with other call buttons (two key). The receiver can pair with 20 call buttons and one call button can pair with unlimited receivers.
Notice Modes
3 notice modes, mute with light, low sound with light and loud sound with light. It can reach 100DB.
Retekess TH103 Security Light with Alarm Motion Sensor can be used widely in many industries, because for any emergency issue, you can use it for help. It can be used for family, supermarket, hospital, nursing home, hotel and all other business area.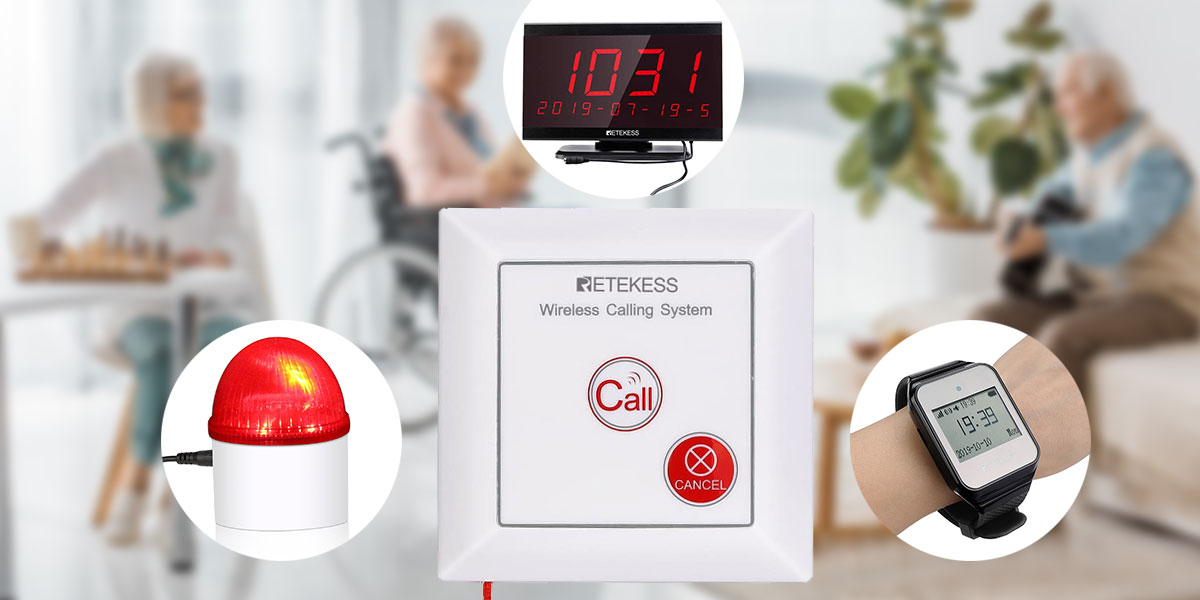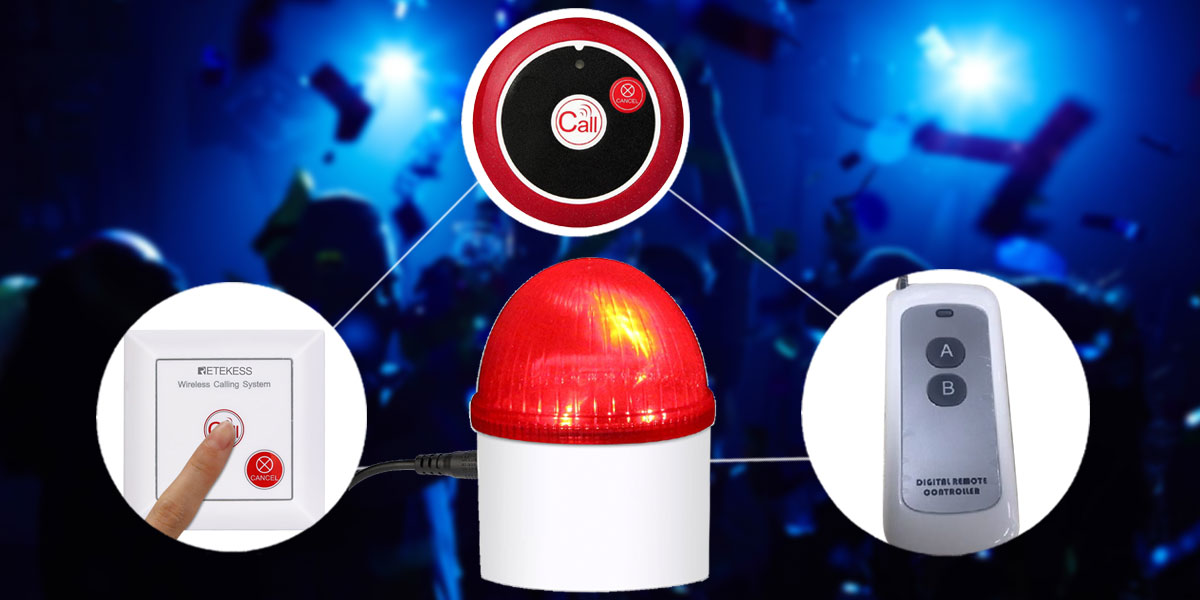 Please fill in your procurement needs and contact information
Specification:
Pager

Working voltage

DC 6V

Working frequency

433.92MHz

Working current

12mA

Transmit power

15dBm

Battery specification

CR2032*2(Replaceable)

Modulation Type

AM(OOK)

Size

86*86*12mm

Receiver

Input Power

DC12V/1A

Working frequency

433.92MHz

Sensitivity

>103dBm

Working current

138mA±20mA

Standby current

≤10mA±2mA

Volume

≤100dB

Size

76*72*98mm
Package:
1 x call button
1 x receiver
1 x Power adapter
2 x stickers
3 x screw
1 x User manual