China will observe National Day Oct. 1-7, commemorating the 73rd anniversary of the People's Republic of China. Most people will have a holiday. But can I order the Retekess system during the Chinese National Day holiday?
The answer is yes. Sure that you can order Retekess system during the holiday. Pls check the following reasons:
Limited stock
Due to that, we have several warehouses in the whole world. Such as in the US, ES, GE, CA, and AU. We stock the popular models in the warehouses so that you can get the item fast, usually, it will be 3-5 days. But the quantity is limited. So we will send the parcel out to the people who order it first. Such as the TD157 guest paging system, we can send it from the US warehouse with the biggest discount. Or several types of the window speaker systems, such as TW104, TW103, and TW101. We have them in the US and EU warehouses, so once you pay them, we will send the parcel out directly even though we are on the Chinese National Day holiday, due to that we have colleague work in oversea.
Crowded flight
The Chinese National day has the longest holiday expected the Chinese new year holiday, so during the 7 days, Oct 1-7, most of people will stop working. So most of the parcels and flights run slow. It means that all the parcels will not be sent out until the holiday ends. After the holiday, all the companies will send the parcels based on the payment time, so if you order later, you have to wait until the previous parcels are sent out.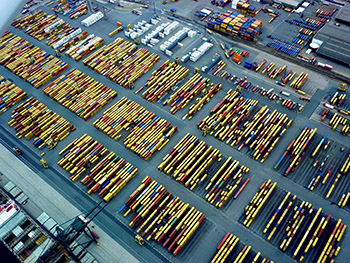 Rising shipping costs
After the holiday, the business will run prosperous, because most of the people will buy the items for Halloween and Christmas. The flight will be hard to book, so the shipping fee will be higher than before, so the cost of the products must be raised after the Chinese National Day. So if you need to order any Retekess system, pls check it and order now. We will supply the best service for you.
Retekess team will always be here for you, if you need Retekess system, you can make an order on our website directly or send the inquiry to support@retekess.com. We will send the reply within 24 hours.