As the 2023 back-to-school season approaches, schools are gearing up to provide engaging and immersive learning experiences for their students. The tour guide system for schools has proven to be invaluable in accomplishing this goal.
I. The role of the tour guide system for school on field trips
Field trips provide students with opportunities to get out of the classroom and explore the world firsthand. The tour guide audio system provides an important channel of communication that allows educators to share valuable information, historical facts, and interesting anecdotes with students. With our tour guide systems, teachers can easily guide students through museums, historical sites or nature preserves, ensuring that everyone receives clear and consistent audio, even in noisy or crowded environments. This enhances the educational experience, promotes engagement, and fosters a deeper understanding of the subject matter.
II. Tour Guide Systems in Campus Tours
Campus tours are critical for prospective students and their families to learn about educational institutions. Our campus tour headsets transform these trips by making it easy for guides to tour campuses while providing informative and engaging narration. With crystal-clear audio, prospective students can be fully immersed in the tour, even outdoors or in large indoor spaces, ensuring that they don't miss any important details about campus facilities, academic programs, or student life. This seamless communication enhances the overall campus visit experience and helps students make informed decisions about their educational journey.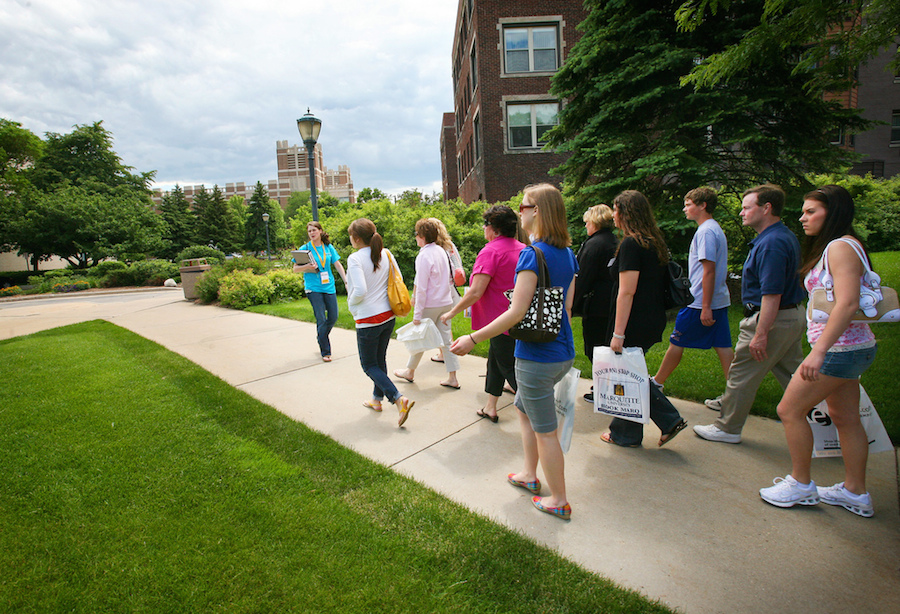 III. Assemblies and presentations
Wireless audio systems can be used for school assemblies or presentations where large numbers of students gather in auditoriums or halls. Wireless communication capabilities allow all attendees to clearly hear the speaker or presenter, regardless of their seating position. This ensures that important announcements, speeches, or presentations are effectively communicated and received by the entire audience.
IV. School Events and Performances
Whether it is a talent show, cultural performance, or concert, the whisper system can enhance communication during school events. It allows performers or organizers to coordinate backstage activities, cue music or sound effects, and ensure smooth transitions between different parts of the event. The wireless communication feature ensures that all participants, including stagehands, performers, and event organizers, can communicate seamlessly and effectively.
a. Advanced Audio Quality: Our wireless tour guide system has superior audio quality, ensuring that all participants can clearly hear every word the tour guide says. With noise reduction features and high-fidelity audio transmission, students can be fully immersed in the educational content without any distractions or audio interference.
b. Easy to use and lightweight design: Tour audio systems for colleges is designed with simplicity and convenience in mind. The lightweight and ergonomic design of our equipment ensures that tour guides and participants are comfortable during long trips. User-friendly interfaces and intuitive controls allow tour guides to easily navigate the system, thus enhancing the overall tour experience.
c. Extended Range and Reliable Connectivity: Our TT109 tour guide equipment offers an extended range, allowing tour guides and participants to maintain clear audio communication even over long distances. With a reliable connection, there are no interruptions or dropouts, ensuring a seamless experience throughout the tour.
d. Customizable and scalable solutions: Tour audio systems for colleges offers customizable solutions that allow schools to tailor the system to their specific needs. Whether it is adding more devices, replacing headset and microphone accessories, or customizing logos and device lanyards, our tour guide solutions are highly flexible and scalable.
Audio tour guide systems have become an indispensable tool for educational institutions. As you prepare for the 2023 back-to-school season, investing in a tour guide system for school is a smart decision.