Increasing competition in restaurant service industries is about efficiency and service. Communication is an integral part of any type of teamwork. However, service industries have no efficient solutions. It is time to wireless calling systems to step in to streamline communication among different members of an industry.
Retekess restaurant pager systems are effective and proven communication systems. It helps improve the working experience and boosts team coordination.
Both following 2 models, TD173 and TD175, are our recommendations for you. They are up to 20% off in 11.11 Big Sale. Always one option fit for your business.
Comparison of TD173 and TD175 Pager System
20 Pagers (Max 998)

18 Pagers (Max 998)

The Length of the Pagers' Prompts. 1--999s

The Length of the Pagers' Prompts. 1--999s

3 Prompt Ways with Any Combination

Beep/light/vibration can be used alone can also be two or three ways any combination, reminder mode can be set to mute

7 Prompt Ways

Vibrate / beep / flash / vibrate+beep / vibrate+flash / beep+flash / vibrate+beep+flash.

Keyboard has 2 modes: Mute and Beep

Keyboard will only Beep

Acrylic Touch Screen Control Panel

Touch Screen Buttons

The mute button is set in a prominent position on the pager

There is NO mute button. Beep stops when you put it back to the base

You can order a LOGO placed behind a transparent acrylic plate, compared with the TD175, pager display logo larger area

You can customize a LOGO to stick on the surface on the pagers

Range: More than 500m in an open environment

Range: More than 500m in an open environment

Turn off at one touch

999+call

Turn off at one touch

999+call

Charging pin on the behind

Charging pin at the bottom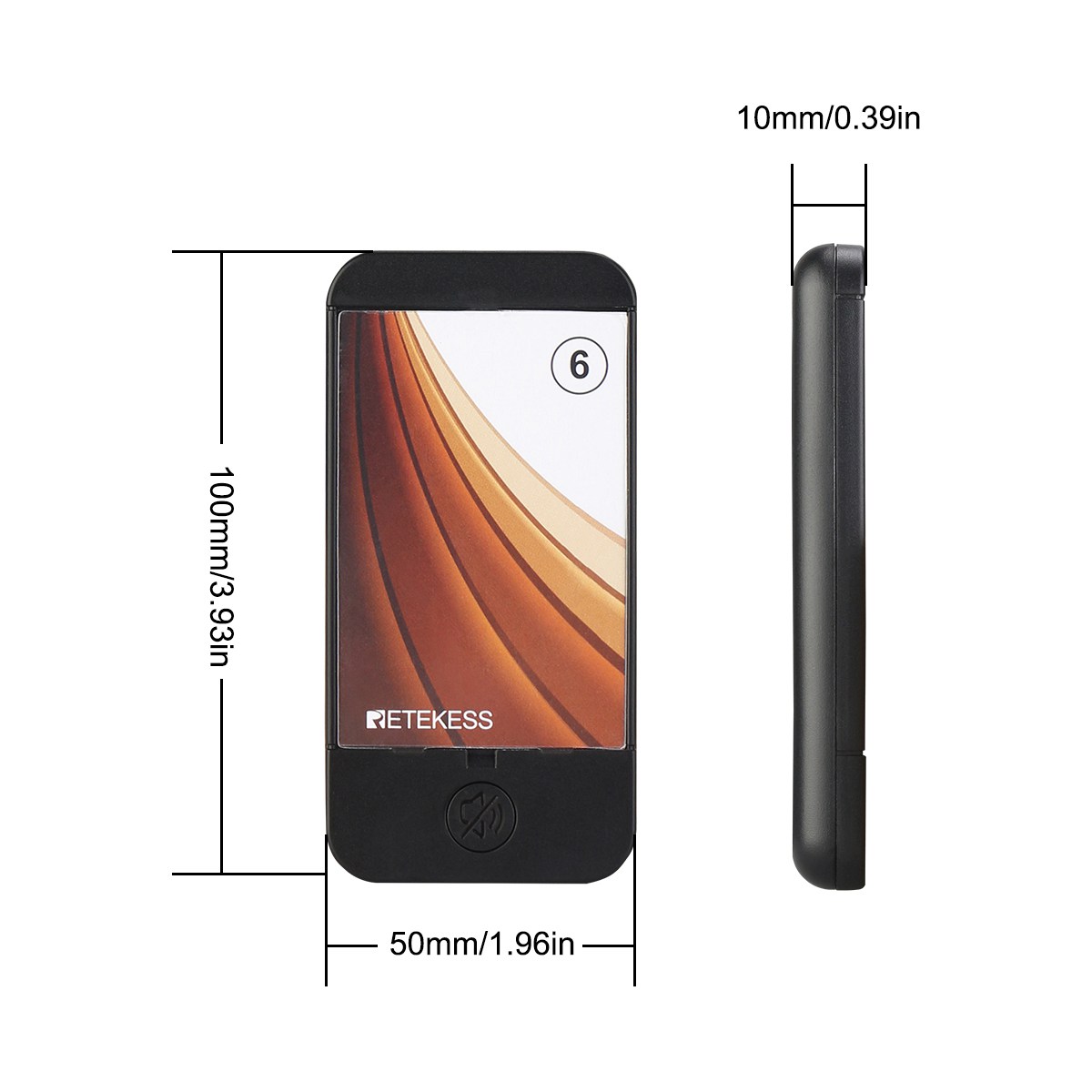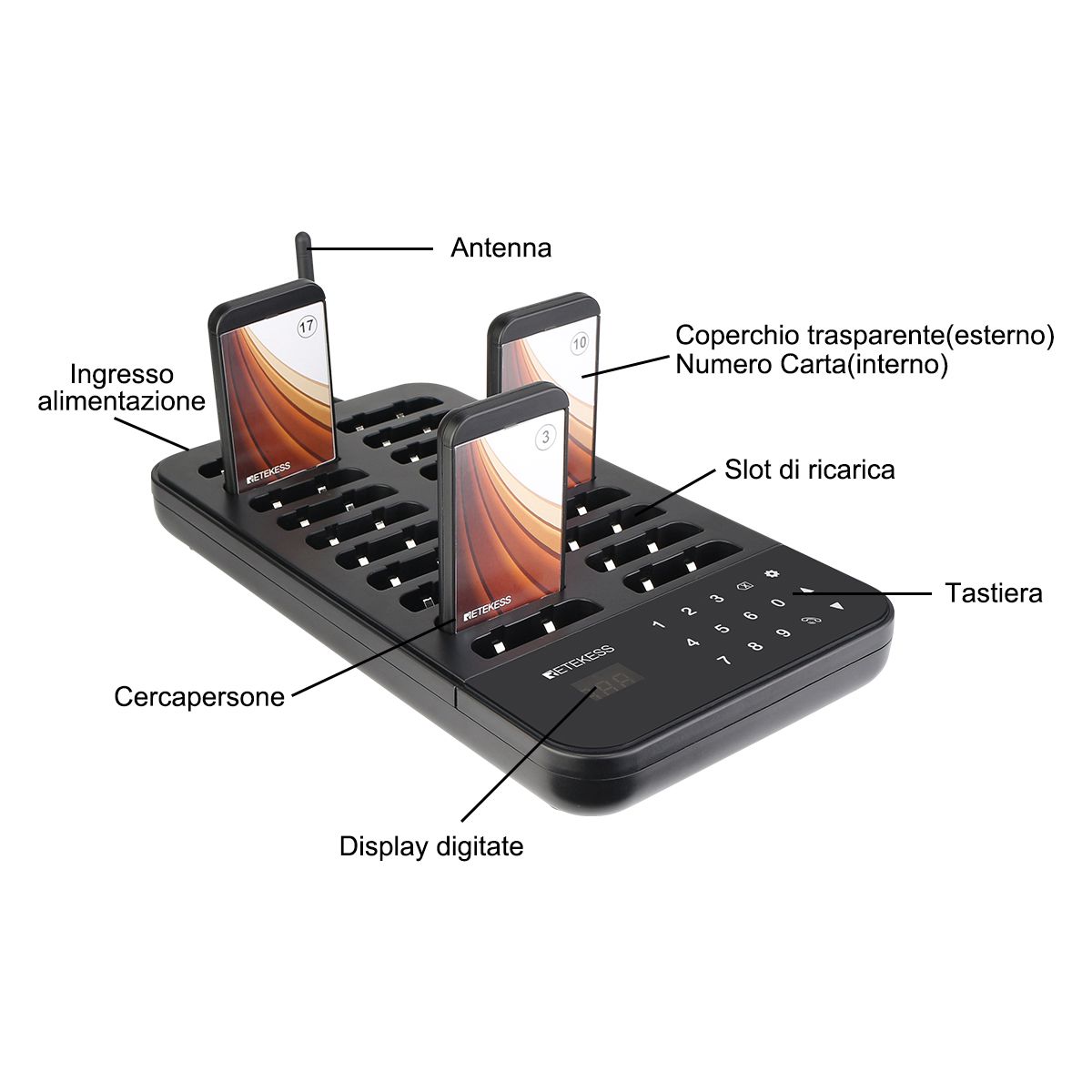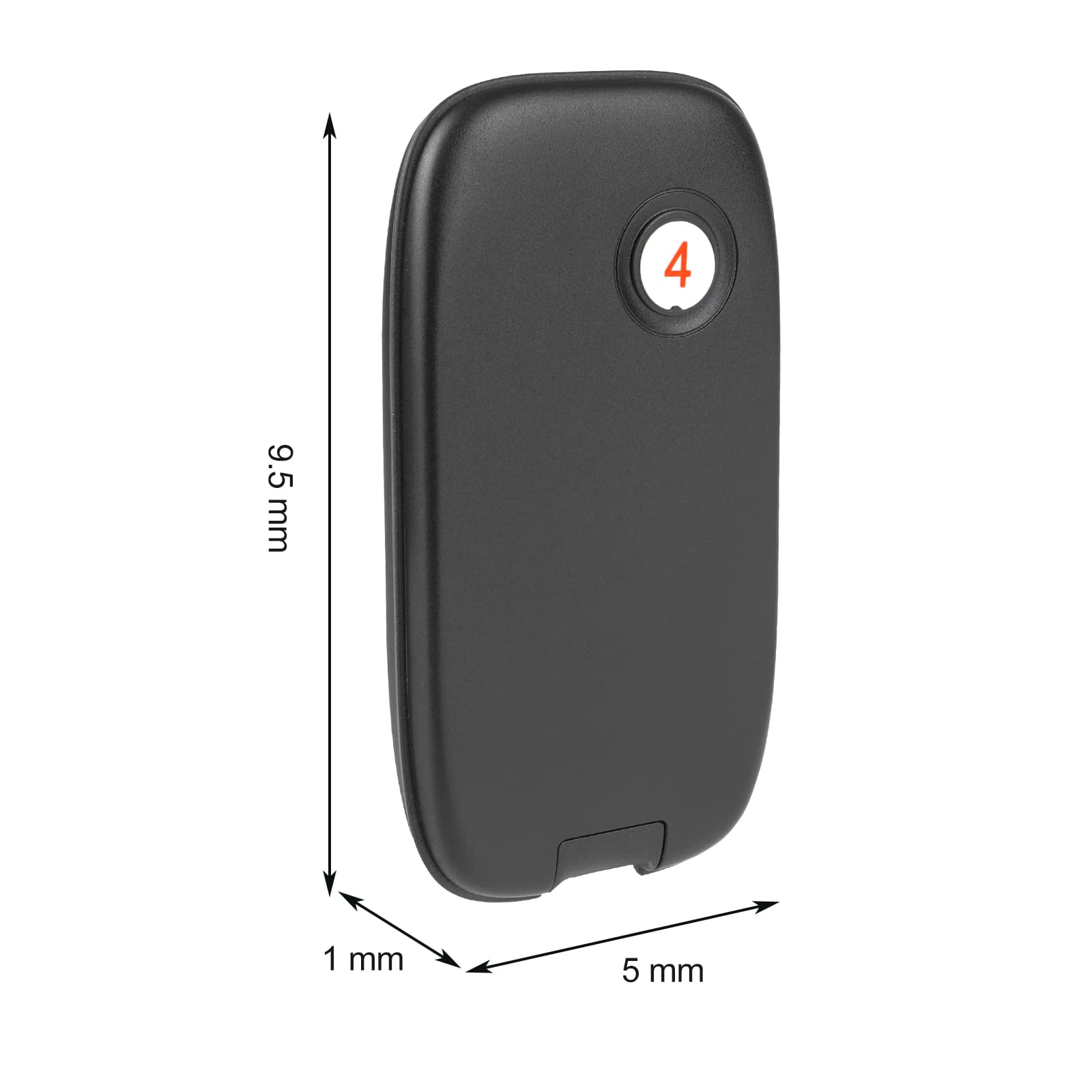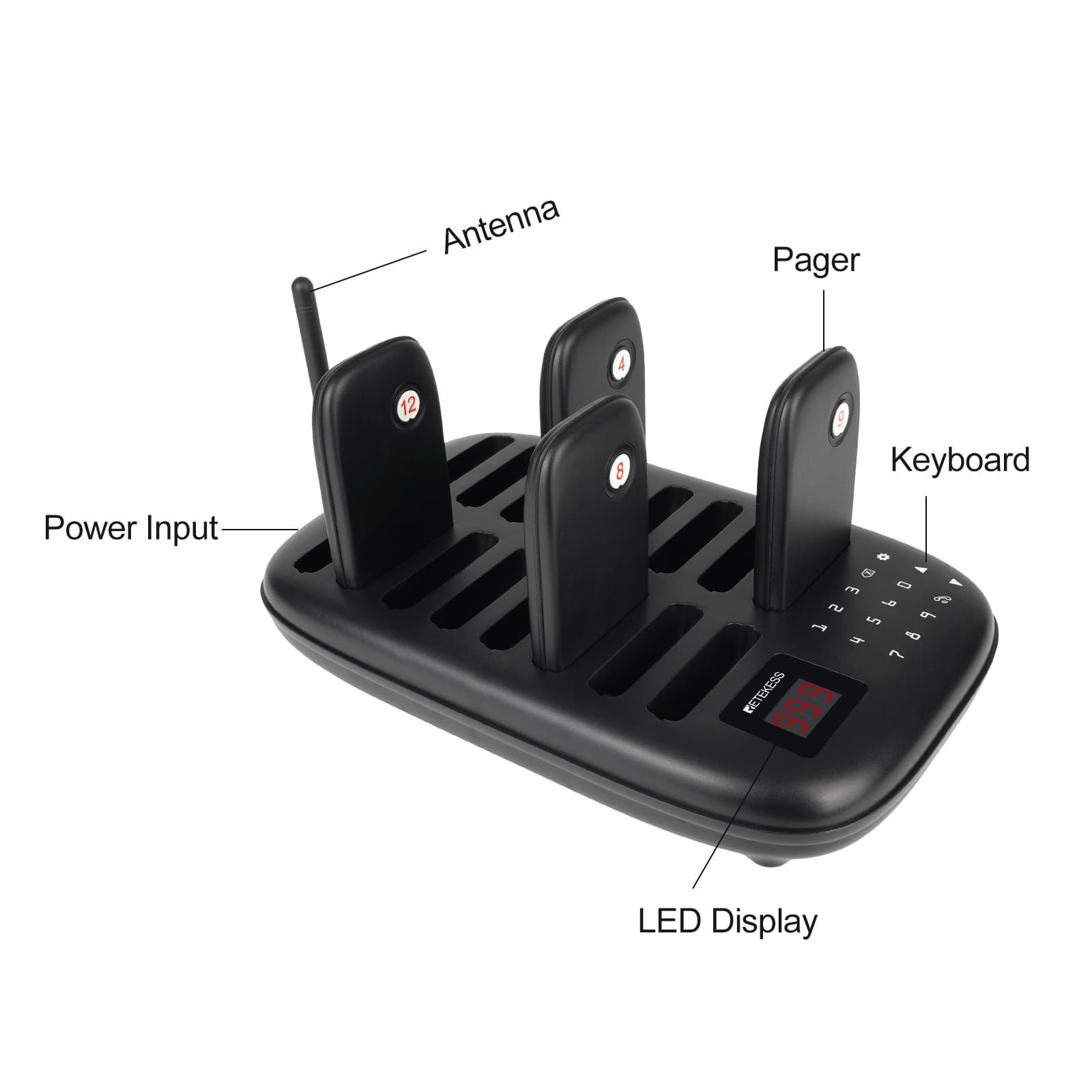 For Restaurants:
1. Less staff and save cost. There is no need to have many staff to pick up the meal, the front counter or kitchen just call customer to pick up their food by wireless paging system.
2. Improve service quality and efficiency. Staff will concentrate on finishing orders rather than finding customers. Faster and more accurate service increases customer satisfaction.
3. Enhance restaurant image. Using paging system will help restaurant become more orderly and less crowed than before.
For Guests:
1. Solve the problem of queue waiting. Customers no need to be lining up at the front counter, and they can find a place nearby to wait.
2. Have time to rest or enjoy the freedom. If waiting time is long, customers can walk around, and get back when pager is reminding.
For more information about pager system, please visit our official website and click here. If you have any questions, please feel free to contact us at support@retekess.com