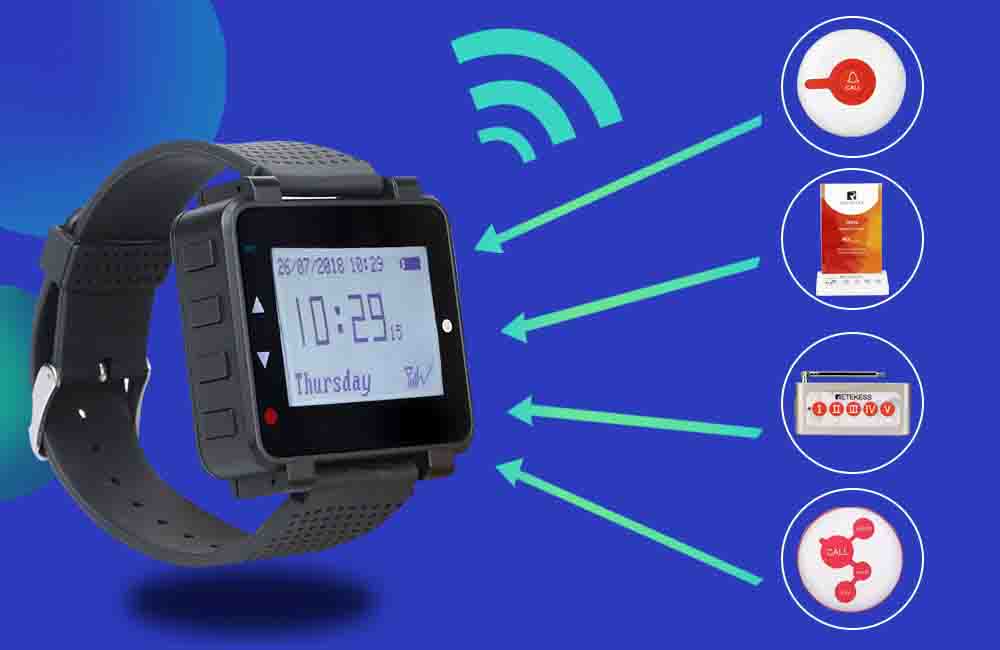 The rich functions of the T128 wrist watch receiver
The signal reception distance is between 50 and 200m.
The watch receiver is equipped with a rechargeable 400mAh battery.USB charger port, easy to charge, no need to change batteries, and can work for a long time after a full charge.
4 hours charge, 42 hours standby.
Support with 500 call buttons.
7 prompt modes:vibration only; light only; beep only; vibration+ light; beep+light; vibration+beep; vibration+ beep+light.
Prompt timing can be selected from 0-15s.
Remove timing and cycling timing can be selected from 01-99s.
Supports single and multiple key settings.
Supports many buttons calling at the same time. The display mode can be set to select "live view" or" queue view" so it is possible to tell which pager made the request first.
40 optional key names, and 12 characters of custom content.
Diverse use scenarios for the T128 wrist watch receiver
Calling waiters when customers need help.
A person in need of care calls a caregiver in the home or clinic.
The kitchen staff informs the waiter that the meal is ready.
Children in the family call their parents when they need help.
When a patient needs help, they can simply press a button and receive care without having to shout, especially at night.
Customers need help from trainers when exercising in the gym.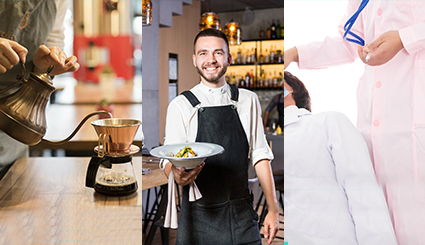 The T128 watch pager system is not only used in coffee shops, hospitals, clinics, and restaurants but also can be used in any situation where a one-touch call is required. Improve service efficiency and save staff costs.
The T128 wrist receiver is compatible with all call buttons in the Retekess, such as T117, T114, TD010, TD004, TD005, TD009, TD018, etc. It can optimize your working environment, increase efficiency and create greater benefits.
If you want to know more about the T128 watch pager system, please leave a comment or contact us at support@retekess.com, we will give you a detailed answer.
---