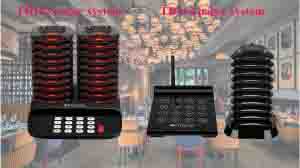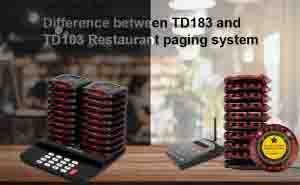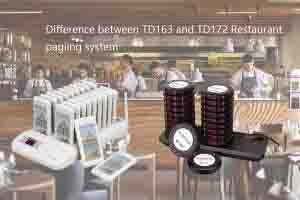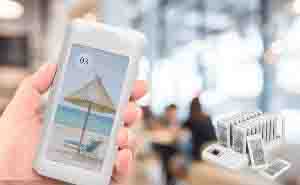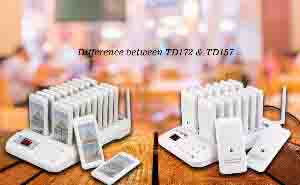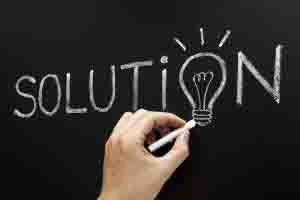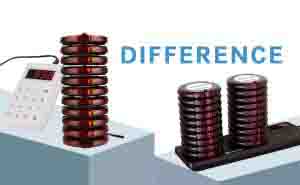 You could learn about the difference between TD163 restaurant paging system and TD158 paging system. The biggest difference on the charging mode, transmit range and appearance. The TD163 and TD158 restaurant pagers have many same features as well. Hope the information helpful for your purchase. ...
Read more
Retekess pager system
,
TD163 restaurant pager
,
TD158 pager system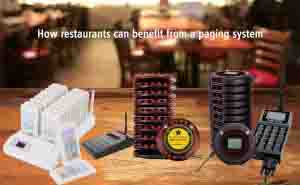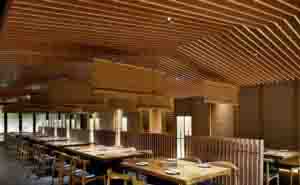 Check this questions carefully and get your answer. You will get more and grow your restaurant business. Retekess focus on wirless calling system, aim to improve working efficiency, reduce cost, improve revenuce and grow your business. We also supply restaurant solutions. If you have any questions , pls contact me. ...
Read more
restaurant business
,
retekess
,
grow business
,
restaurant pager
,
long range system
,
fast food
,
food truck
,
wireless calling system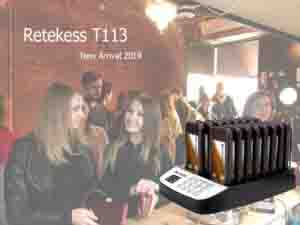 T113 is our new arrival in 2019.We asked factory made this item for us with strict standards to make sure the quality of all pagers.We also make this item with good features,so Enhance restaurant image Improve work efficiency Reduce the passive wait Make restaurant more attractive ...
Read more
t113 paging system
,
guest paging system
,
restaurant paging system