For the New watch receiver TD112, we can use the software to change the settings. I will show you the details about how to use it. It will be more clear for you to use this watch receiver software.
How to use the watch receiver software to set the Staff name, watch pager ID, and area name?
For example, you can 4 tables in Area A, you can use A1, A2, A3, and A4, and give this to Jack.
First, please pair the call button with the TD112 watch receiver. Then you can add staff and give the 4 tables to Jack, Ex, Jack's pager ID is 001, you can set the staff code by yourself, and keep the same with the pager ID is good. Add staff like below.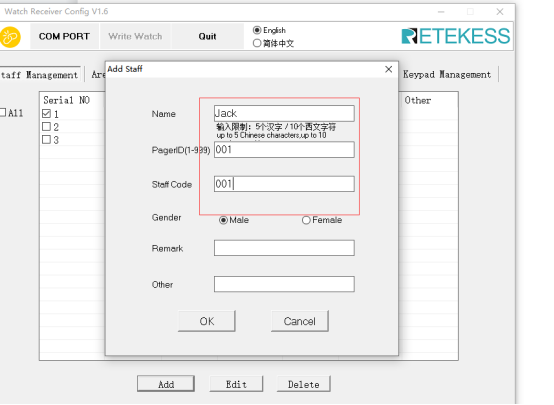 Then we can add areas, A1, A2, A3, and A4.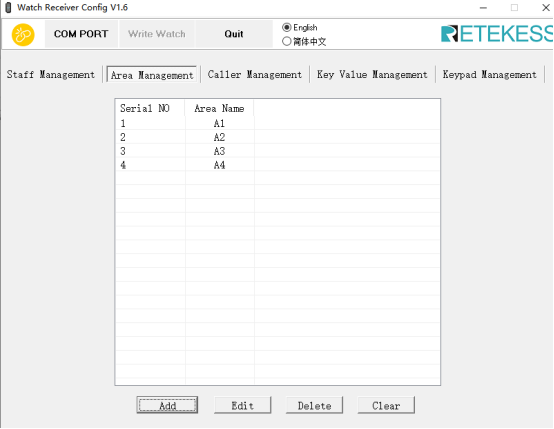 How to add the call button to this watch receiver?
Now add call button to staff. Choose Jack, and add A1 A2A3 A4 one by one, you need to press the A1 call button when you add, so the caller ID will automatically show on the software.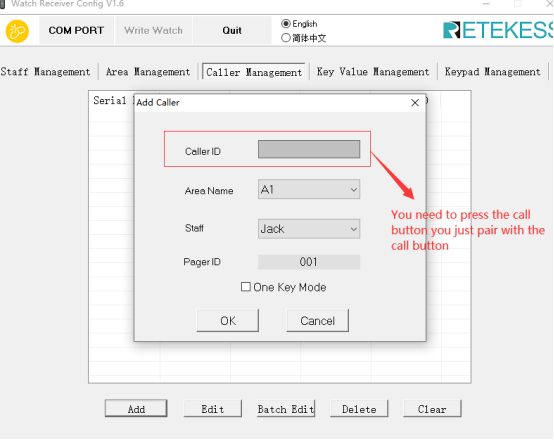 Then you will see the information below. Give the A1-A4 to Jack.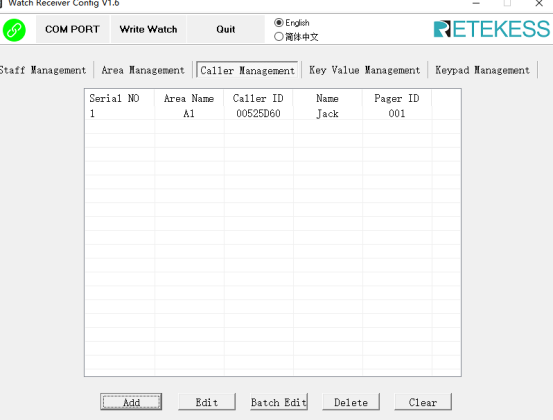 How to customize the key names?
If you want to change the name of the key, you can write the words you need and choose A, and press the key you want to change, it will be done.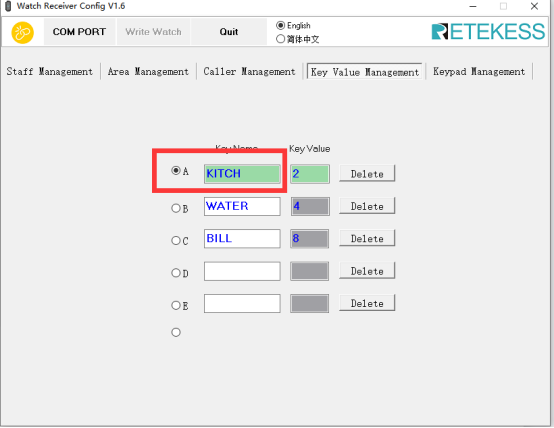 You can change the name of the keypad, but need to make sure the keypad ID is correct.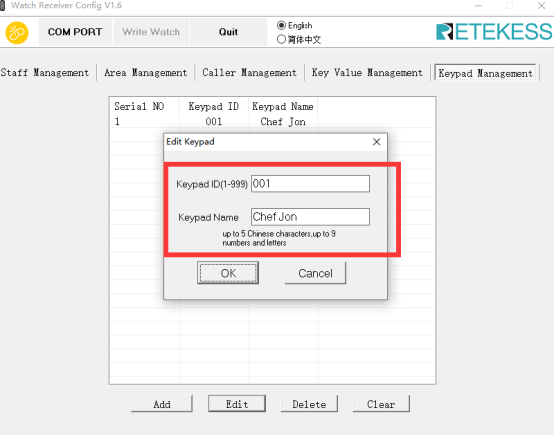 After all is done, you can write to the watch receiver. When you write to watch, do not choose the one I mark below.
How to call staff at once on the software?
For the calling software, if you need to call the staff, you can use the USB Transmitter TD030 with this software. When you add the staff information in the watch receiver software, the information will Sync to this software, you can call one staff or all by one press.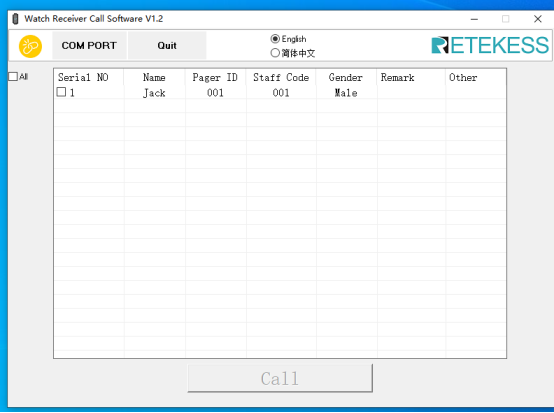 That is all for the watch receiver software operation. If you have any questions, feel free to email us at support@retekess.com. Thank you.